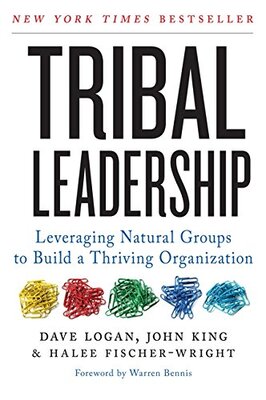 Great book! It talks about tribe (group of people) culture. It's mostly described in the context of work organizations. The book is inline with my own experience. I saw it as the explanation of the things I didn't see at the time.
The content is very well structured and to the point. It has a good balance between stories and actionable steps.
You can download free audiobook. You'll need to go through 5 pages to get the file, but it's worth it.
If you've achieved competence in your career, this book is a must read for you.
I will read the book the second time to better understand it. One audiobook wasn't enough to fully appreciate the insights.