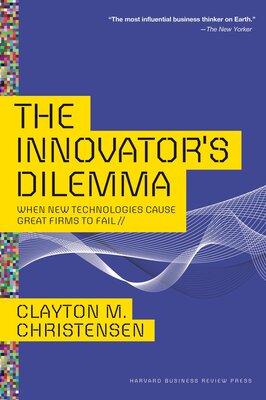 This is a masterpiece. This book has everything I'm looking for in a book: great research, interesting insights, clear book structure, smooth flow, just enough examples to prove the point, and finally the book is tested by time.
What's the book about? It's exactly said in the title "When New Technologies Cause Great Firms to Fail". I have nothing else to add, it delivers on the promise.
While the research talks about huge businesses, I think it's still important to understand what's going on at the large scale.
Three thoughts related to the book:
"Follow your customer" is a terrible idea when dealing with disruptive technologies
Outsourcing will kill your ability to innovate fast when faced with disruption
I found technological S curve is identical to 3X (Explore Expand Extract) idea popularised by Kent Beck
Recently Apple released and switched to M1 chips on laptops. It was perfectly timed to the letter as the book suggested 23 years ago. You don't know what I mean? Have a read and you'll know too. ;)