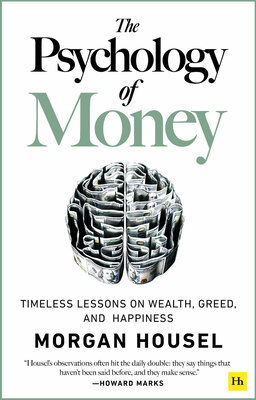 I like how this book is easy to follow and understand. It talks about wealth topics that are not usually discussed or obvious.
For example Warren Buffett who started investing at 10yo and is recognised as one of the greatest investors. His net worth is $84.5 billion. However he accumulated 99.5% of that after his 50th birthday or 96.5% after his 65th birthday. That's not so impressive anymore.
In addition, if you take his investment skills and apply to an average person who starts investing at 30 and retires at 60, their net worth will be $12 million. That's a decent amount of money, but not that impressive for the skills of a greatest investor. And that's a realistic theoretical maximum and your success won't be nowhere near that.
Audiobook format was okay, but keep in mind there are few charts that are quite important. I can recommend this book to everybody who is money conscious. I think you'll learn something new.