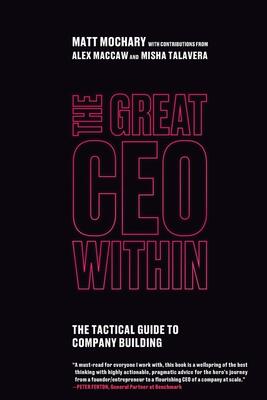 I loved this book. It's straight to the point. Chapters where the author is referring to other books do not repeat them, but reference the source instead.
The book's title is very accurate, it's a guide on how to build a company. It covers a bit of everything: co-founders, the team, personal habits, decision making, leadership, culture, tooling, collaboration, meetings, fundraising, recruiting, sales. My favourite chapters are decision-making, meetings and recruiting. I will be revising them later.
While the book is tailored for the CEOs, I would recommend it to a wider audience as it offers good advice to be an effective company. The chapters are clearly labeled and you probably can skip "Fundraising" as it won't be as useful to you.