High Performance Habits
by Brendon Burchard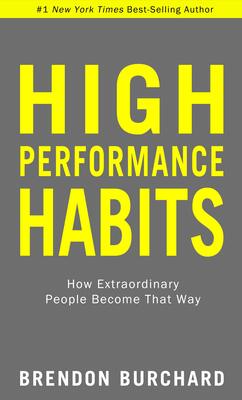 800x
I like this book because it's practical. I also hate it in places because it feels like the book couldn't qualify as a best seller without completely unnecessary chapters. The book can be very useful if you can finish it.
First of all few words about the author. It's hard to respect Brendon when he is proud that he wrote a book in 1 month (not this book). Author who seeks success while openly claiming that good research is unnecessary. You will see that while reading it. Few chapters are written around author's personal stories and claims based on it. So yeah, who needs research?
The best part the book is very well structured and easy to follow. The content is weak in places, but there is nothing that conflicts with my personal experience, so it's easy for me to accept it even with weak arguments.
The book presents 6 habits and 3 common mistakes/traps.